Identify IT risks, cost reductions & performance improvements.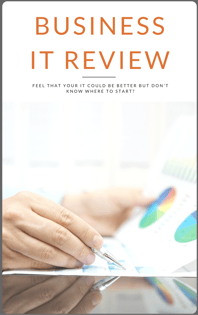 IT audits & reviews are the most effective way to achieve support efficiency, know of particular systems performing badly and discover minor or major holes in functionality that may cause loss in the business' productivity. This eBook will show you key IT areas to analyse that will help you avoid possible risks and find cost & functionality efficiencies for your business.
What you'll get:
What is a business IT review and how it can help.

7 main steps to succesfully review your business IT.

3 key IT areas to evaluate.

Find out how an IT audit can impact your business' overall performance, reduce costs & help you mitigate risks.